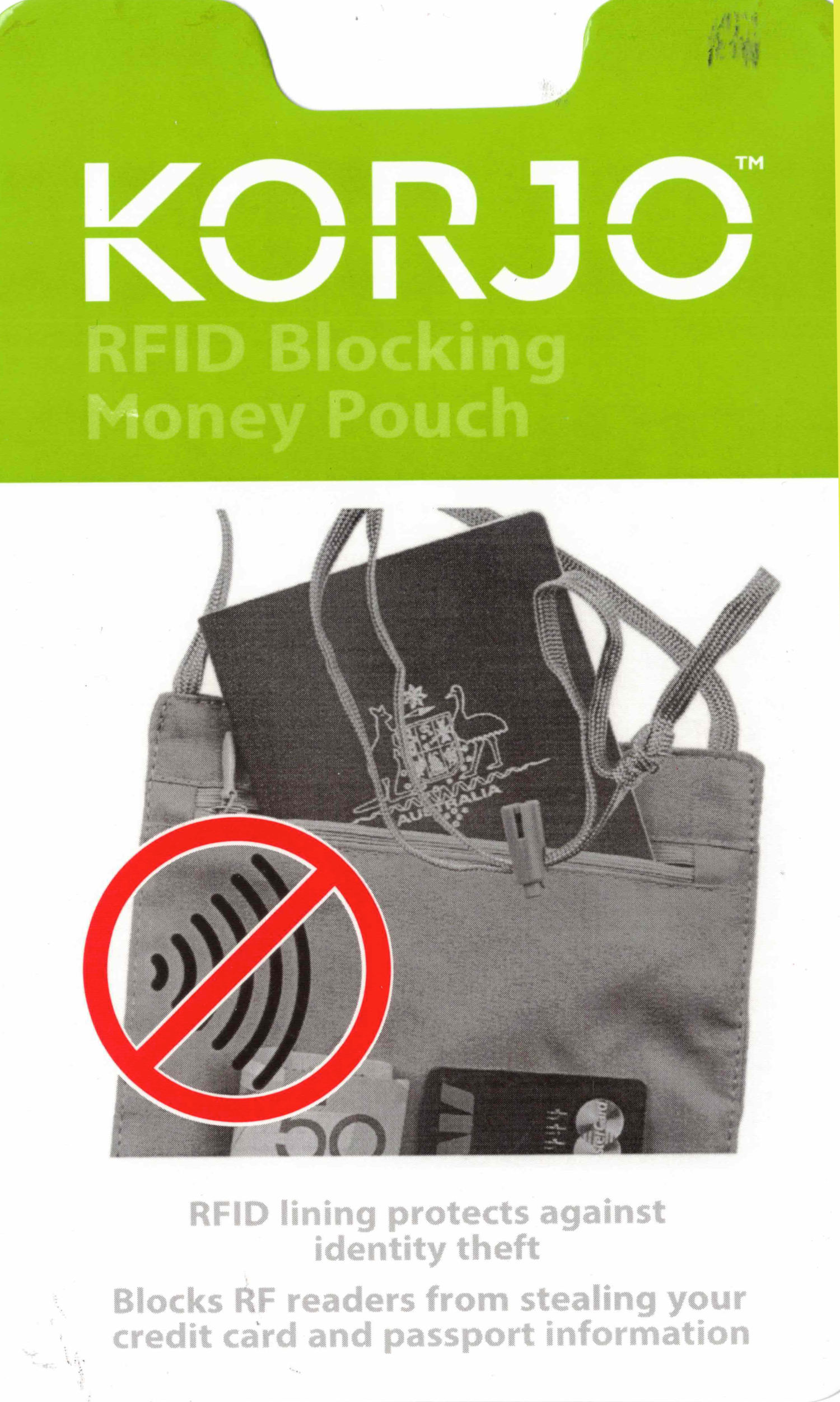 RFID Money Pouch - #MPRF
Protect your "smart" passport and credit cards from identity theft with an RFID MONEY POUCH.
Passports and credit cards with embedded smart chips are designed to be read by RFID readers – but can therefore be read by thieves that have a reader. So your ID information (passport number, name, etc) are vulnerable.
Product Features

The Korjo RFID Money Pouch has a patented embedded RFID Shielding Substrate which prevents RFID theft

Blocks 13.56MHz and 860-960MHz transmissions

FIPS 201 Compliant

Shields ISO14443/15693 and EPC Gen1/Gen2 cards and tags.

RRP is $39.99

Our everyday price is $35.00

Incl., GST and freight free NZ wide including RD