Possum Merino 2 Piece Set Morse Hat and Scarf 9869-70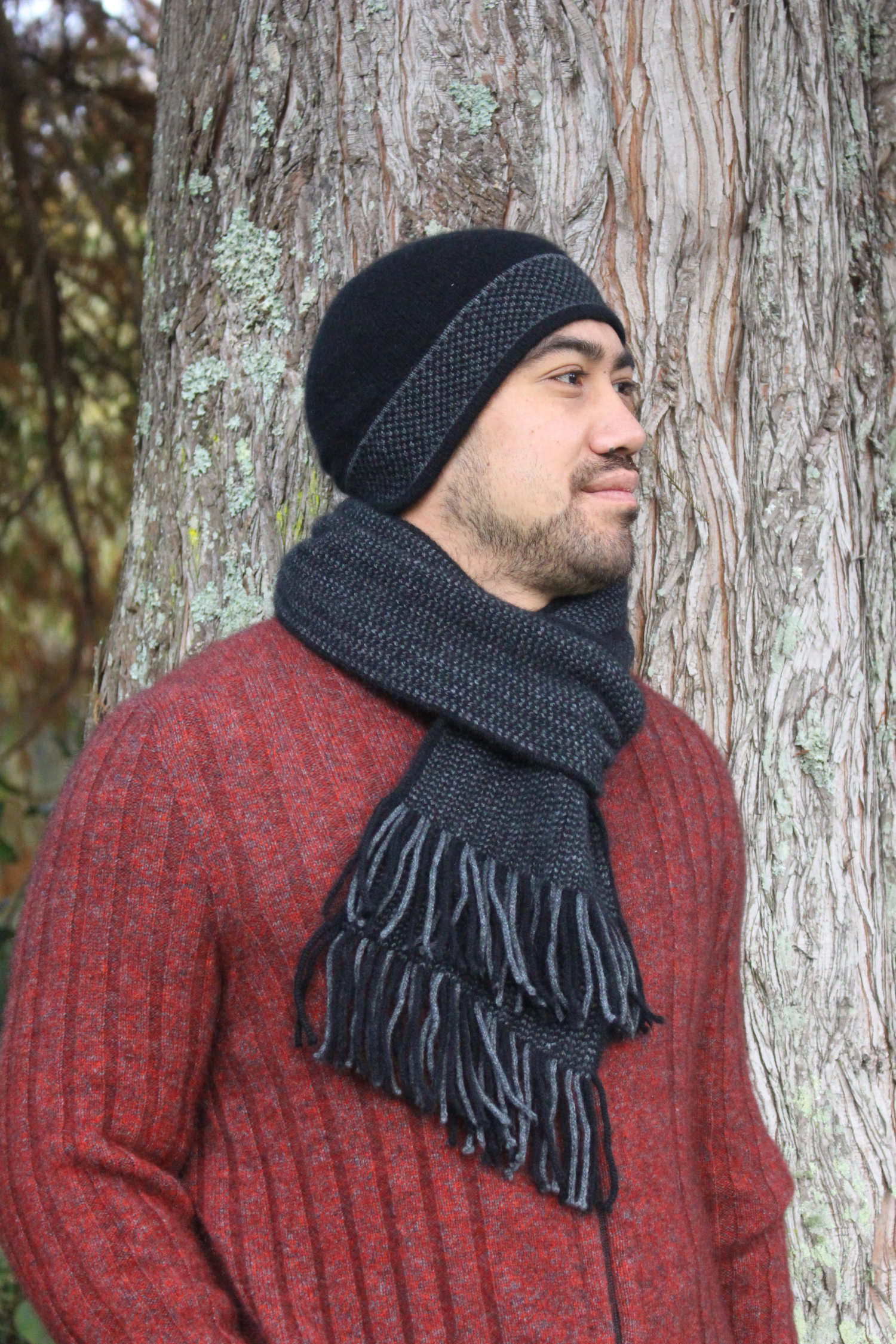 Possum Merino 2 Piece Set Morse Hat and Scarf 9869-70
This stylish set of Possum Merino Morse Hat-Scarf #9869-70 comes with a single thickness beanie with a contrast grid pattern in the band area. It fits nice and snug over your ears and when rolled it takes up little room in your pocket once the day warms up.
The scarf is a black single thickness, long scarf with a contrast grid pattern with 8 cm fringes.
( 2 metres long, not including the fringes )
3 contrast colours always in our store in Blockhouse Bay.
(Great lightweight gift to send to your friends and relatives in the northern hemisphere to keep them nice and cosy during their extreme winters.)
40% Possum fur, 50% Merino Wool, and 10% Nylon. Proudly made in New Zealand from the best mix.
(Use this page to purchase both pieces.)
For the hat only click here
For the Scarf only, click here
Freight Free throughout New Zealand

Larsmart Ltd., 543 Blockhouse Bay Rd., Auckland.
We have two easy ways to pay ….Order through our checkout….or Free phone your order and pay by credit card
Open 7 days
9.00 am …. 5.30 pm Mon to Fri.
10.00 am … 4.00 pm Sat & Sun.
Please call us on 0800-5277-6278 or contact us here if you wish to talk about any products.
Or drop an email to …larsmart10@gmail.com.
LarsMart - The Go-To Place for fair priced, quality, Possum Merino products.